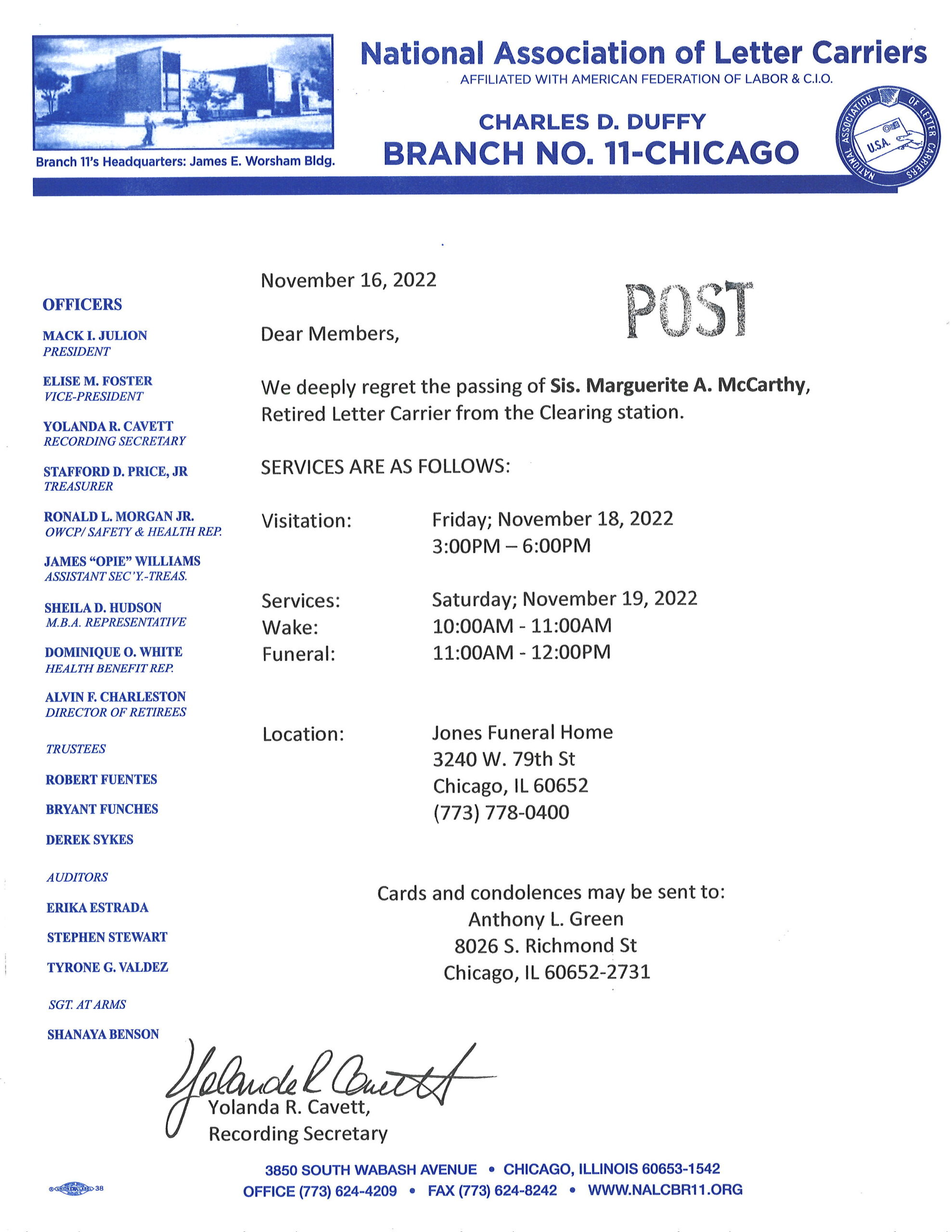 We deeply regret the passing of Sis. Marguerite A. McCarthy Retired Letter Carrier from the Clearing Station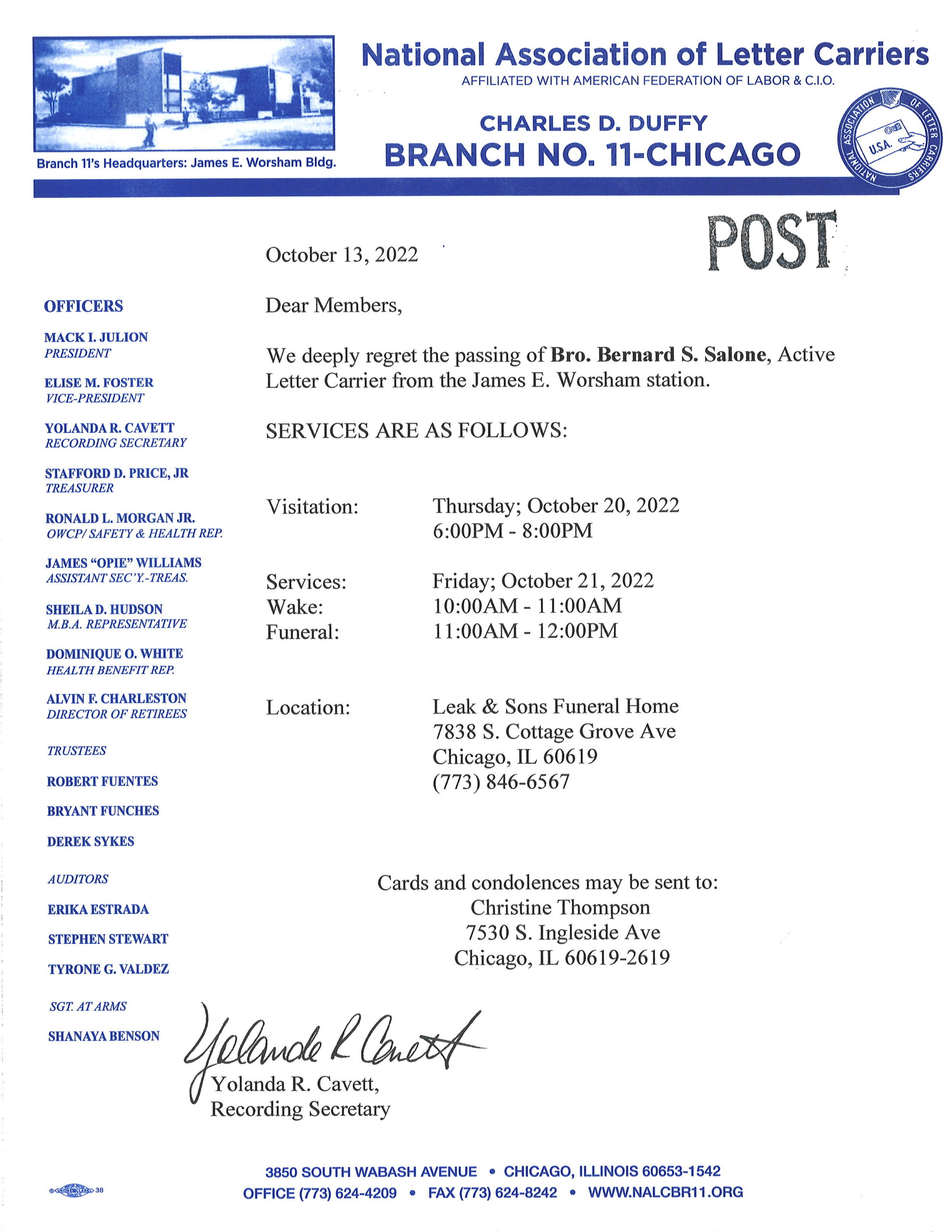 We deeply regret the passing of Bro. Joseph Brown, former Branch 11 Officer, and Gold Card Letter Carrier from the Rev. Milton Brunson station.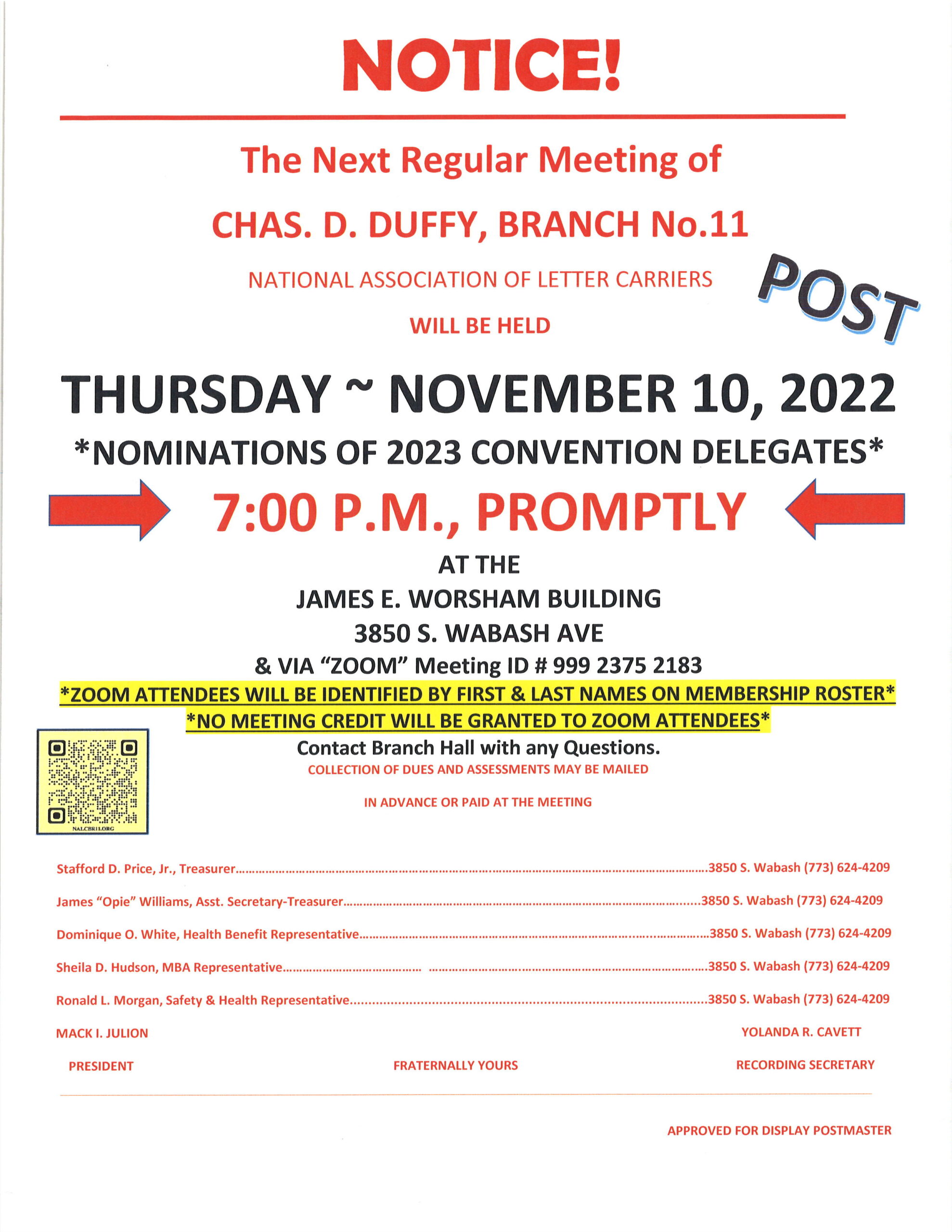 Meeting Credit will be granted to in-person attendees only. *ZOOM ATTENDEES WILL BE IDENTIFIED AND ALLOWED ACCESS BY NAMES ON THE MEMBERSHIP ROSTER.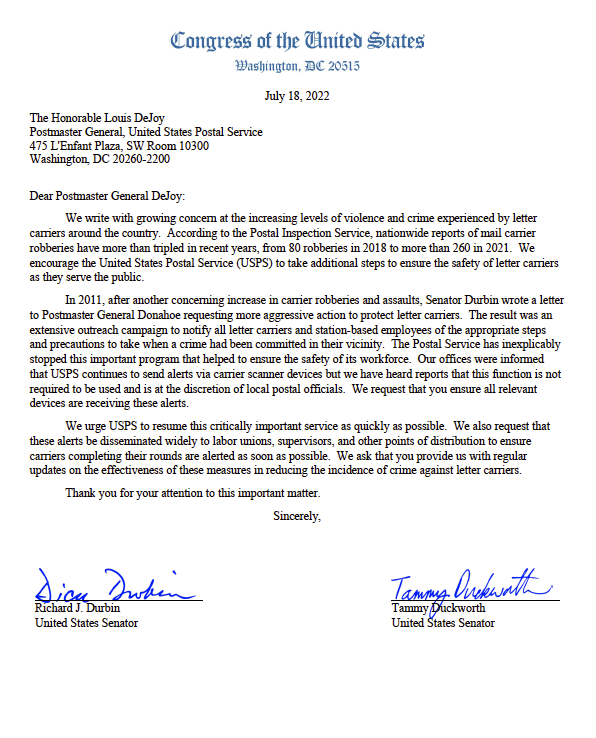 We write with growing concern at the increasing levels of violence and crime experienced by letter carriers around the country.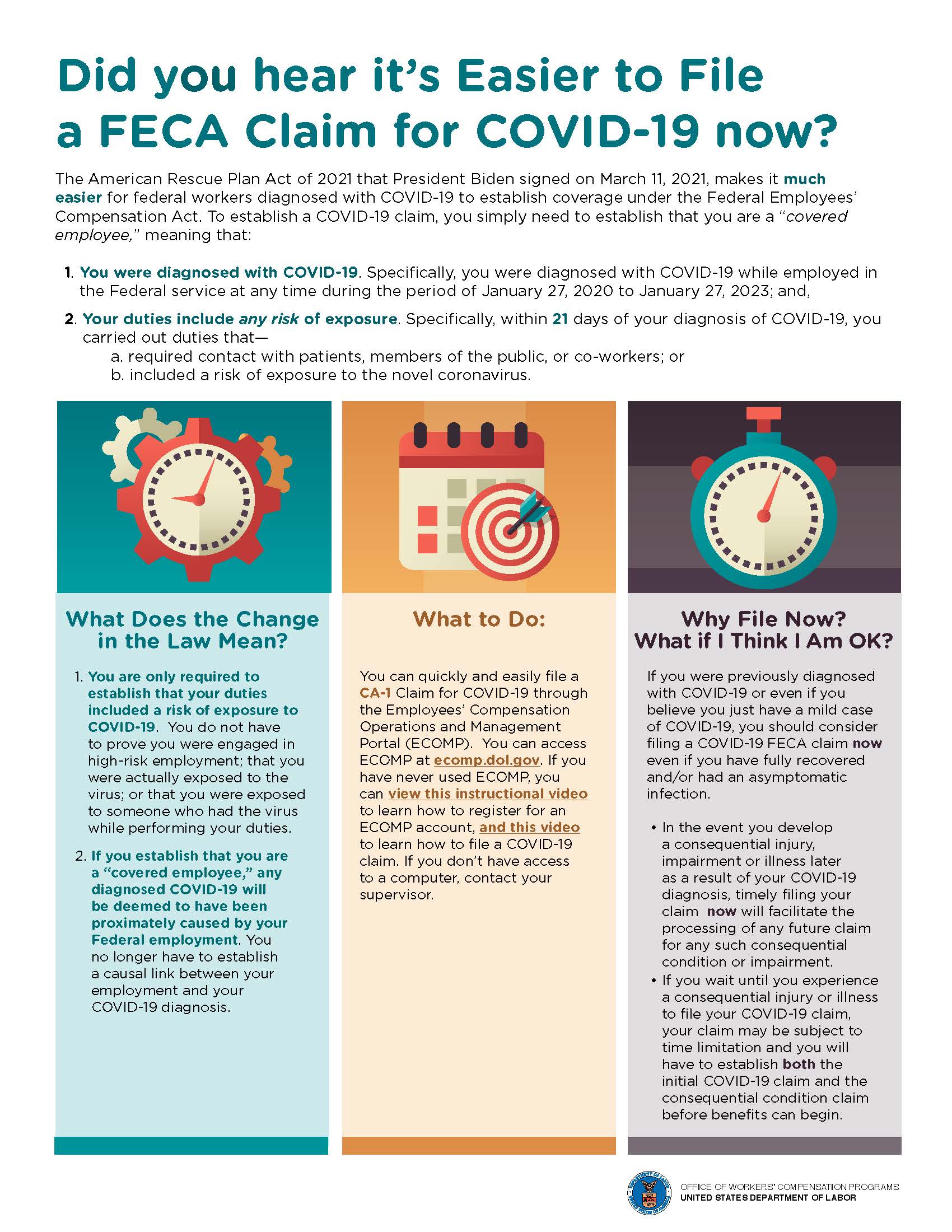 Letter Carriers can file an OWCP claim if you've worked within 21 days prior to a COVID 19 diagnosis. Call the Union Hall to inquire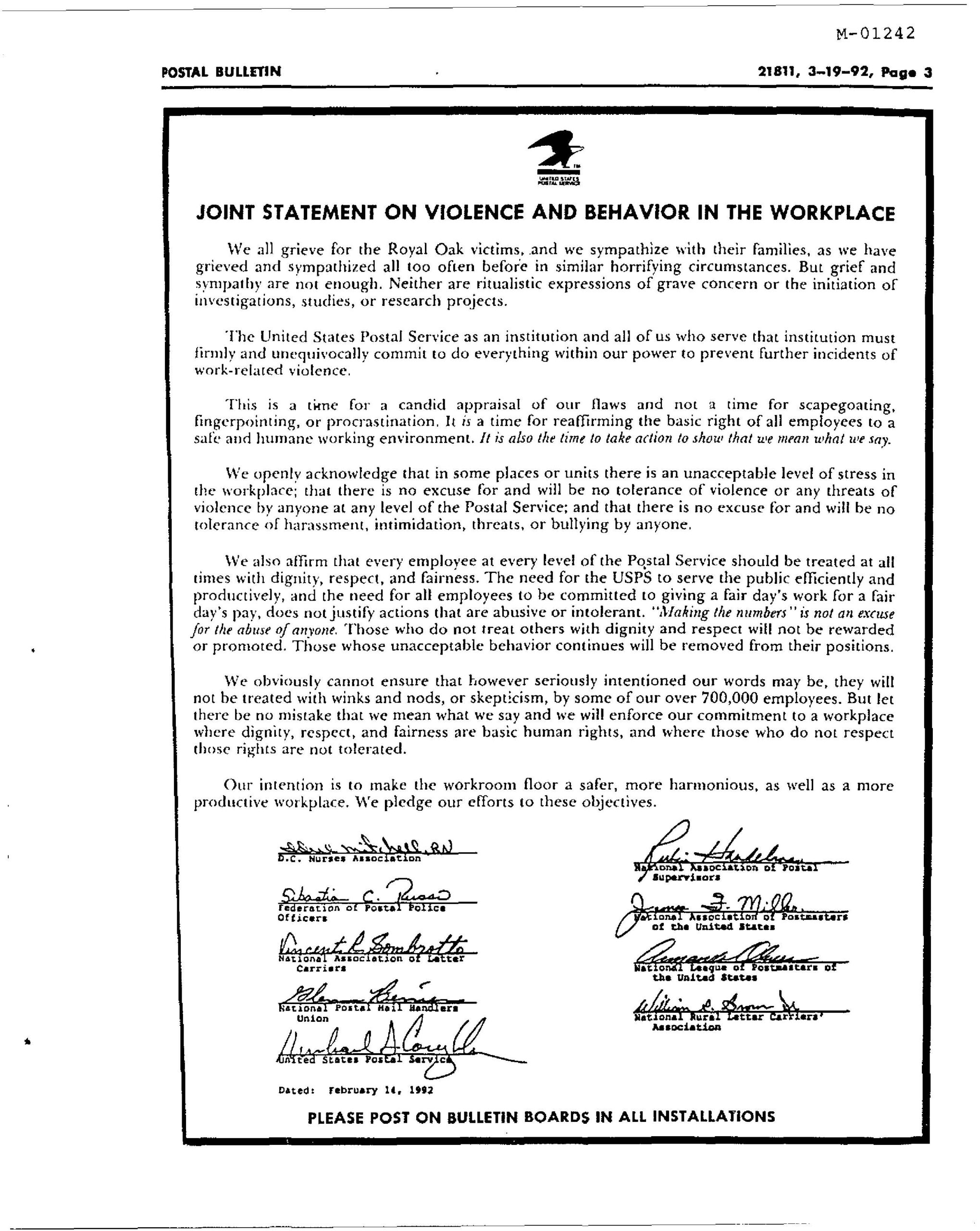 The USPS signed the Joint Statement on Violence and Behavior in the Workplace with the Postal Unions to commit to providing a workplace where dignity, respect, and fairness are basic human rights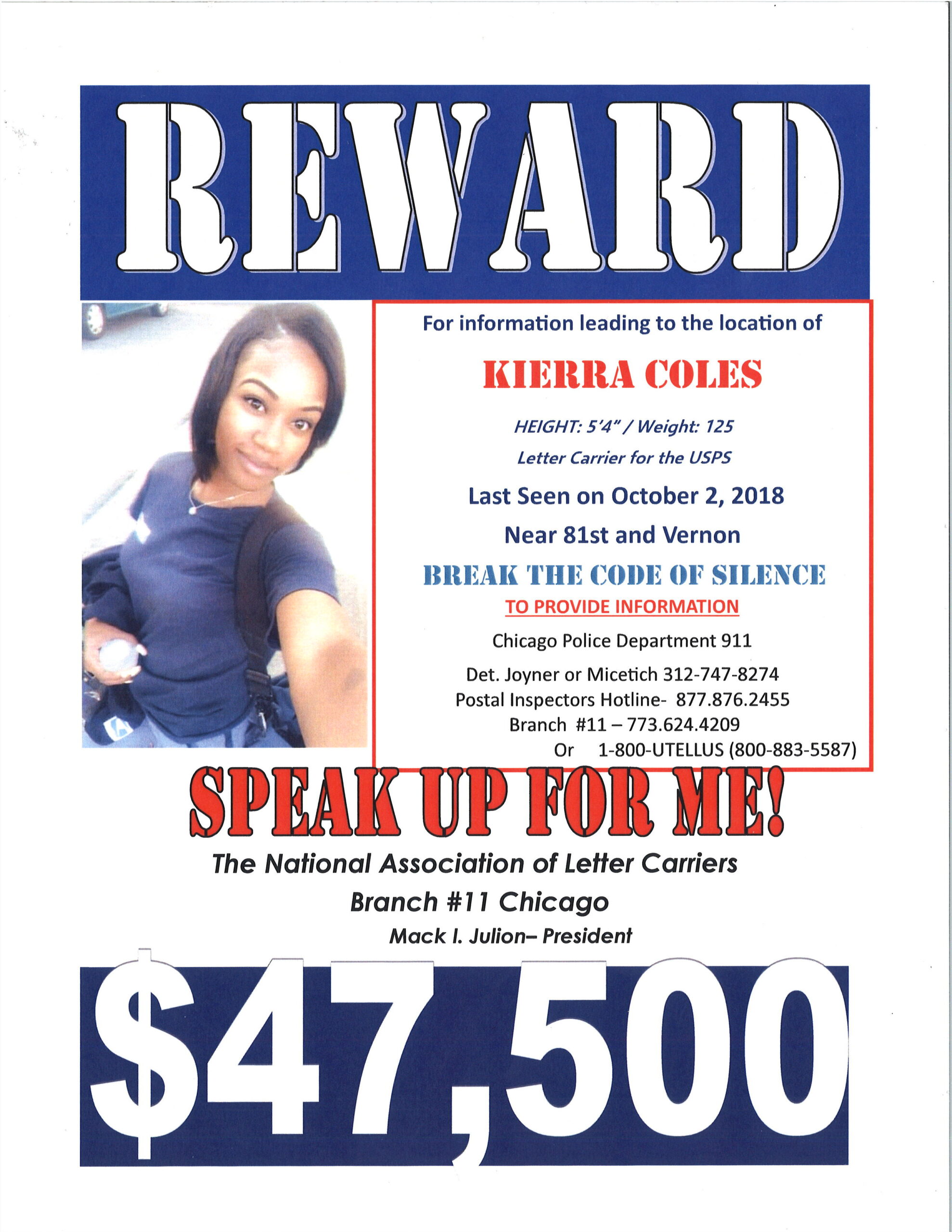 KIERRA COLES BREAK THE CODE OF SILENCE TO PROVIDE INFORMATION Chicago Police Department 911 Det. Joyner or Micetich 312-747-8274 Postal Inspectors Hotline- 877.876.2455 Branch #11-773.624.4209